About Powill Manufacturing...
   Powill Manufacturing and Engineering Inc. is a multi-faceted, veteran owned company which has been manufacturing military, commercial, and aerospace components since 1959. Operating out of a 43,000 square foot climate controlled facility; Powill Manufacturing & Engineering houses some of the worlds most advanced CNC equipment and CAD/CAM technology. This includes 5th axis CNC Milling, CNC turning, CNC gun drilling, high performance honing, CNC wire EDM, OD & ID grinding, CNC 4th-axis mill/turn, laser engraving, assembly, and pressure testing. All performed by our highly skilled staff of professionals
 
   The work floor at Powill Mfg & Eng, Inc. has been designed and laid out for maximum flexibility which ensures a fluid flow of production.The totally updated facility security system is now 100% access controlled and camera monitored 24 hours a day. This not only gives our facility and employees an additional measure of security but also serves to protect our customers' & our own proprietary data.
 
  Our portfolio ranges from components produced for the F-22 Raptor, F-35 Joint Strike Fighter, Apache Longbow, Virginia class submarine, and includes multiple projects for Boeing, Airbus, Lockheed Martin, Honeywell and Parker Hannifin.
 
   Powill Manufacturing and Engineering Inc. specialize in the manufacture and supply of quality machined parts and sub-assemblies for the aerospace and commercial industries.  Powill recognizes and embraces the need for an operational export compliance program. It is our objective to understand and comply fully with the Arms Export Control Act (AECA) and International Traffic in Arms Regulations (ITAR) through a process of continual education and training. An active export control program has been established. 
   The Total Quality Department at Powill Manufacturing & Engineering oversees all aspects of the manufacturing process to assure product specification and compliance. AS9100 certification guarantees rigid, end-to-end adherence to product quality and aerospace industry standards.
    Production begins by accepting a built-to-order design. Our Skilled and innovative Engineering Department relies on their combined 120 years of experience and employs the latest in CAD/CAM software - GibbsCAM, Autodesk Inventor, and Virtual Gibbs - to design a process which will hold to the tightest of Aerospace specifications while yielding the highest CPK's possible. The manufacturing department then begins the metal removal process where components are machined using our state-of-the-art equipment. The Total Quality Department performs multiple first article inspections as well as the final precision inspection before every delivery.
  Powill abides by the 5S methodology, which results in quality, efficiency and rapid turnaround on project orders. Our facility takes pride in its stellar delivery record, our robust systems, processes, and the integrity of our work force.
  Service is Paramount at Powill. We seek open communications and constructive feedback from clients to better meet their growing needs.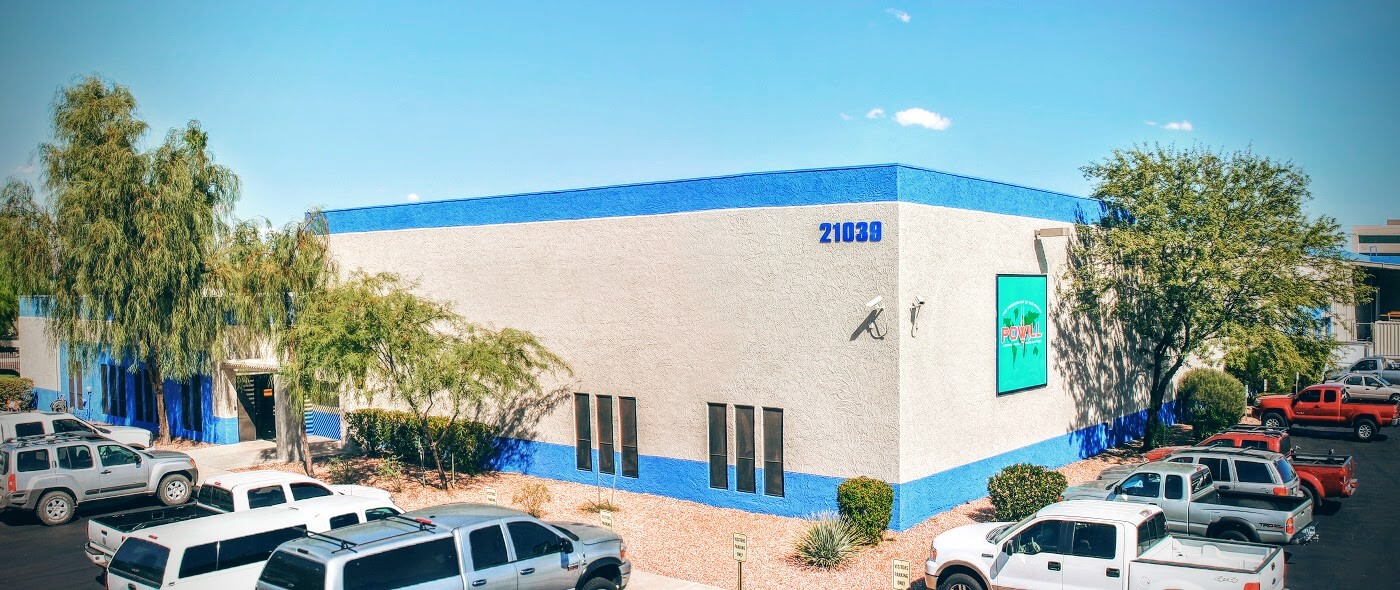 Address
Powill Manufacturing & Enginieering21039 North 27th AvePhoenix, AZ 85027